Michael Kaplan: Seeking Naysayers
Michael Kaplan is a private equity and angel investor who was part owner and president of the wildly successful carpet cleaning franchise called Zerorez. (Note that it's spelled the same backward as it is forward. A classic palindrome!)  He is now associated with Red Hook Investments and is actively finding new ways to help small service companies grow.
Michael grew up in Minneapolis, moved to Maine (undergrad) then to Atlanta (for barbeque and bourbon) then to Boston (pondering a Jimmy John's franchise) then to Minneapolis (law school) and stayed to help turnaround a troubled carpet cleaning business in 2009.
We talked about his life and business journey and discovered that the underlying themes he lived by are replicable. (We cover them in depth during our grooving session following the discussion with Michael.)  We talked about how people make decisions and what data goes into those decisions; how framing impacts us from the name of our company to why we work; and we all long to have a sense of purpose and build a community – even at work!
When Michael brought up the importance of having naysayers in the decision-making process, we felt right at home because of Annie Duke's Thinking in Bets. This led us to view Michael's successes through two important lenses: First, how he actively seeks out counterintuitive thinking. He dives deep and often reframes issues to reveal better answers. When there was trouble hiring the right people, he shared how Zerorez adapted the jobs to the marketplace rather than assuming the market would simply come around to his business needs.
Second, we saw his tremendous attention to reworking ideas as he noted, "Whatever system you're implementing, it's going to be wrong. You have to tweak it, you have to get out in the real world and figure out where my assumption's correct."
Of course, we talked about music and his affection for having a local radio station curate playlists. The radio brings him both familiar and new tunes on a regular basis and he likes the mix of hearing Sinatra after the Lumineers.
We hope you enjoy the conversation with Michael and take a moment to give Behavioral Grooves a quick review on your favorite podcatcher.
Podcast: Play in new window | Download
AIRDATE: March 10, 2019

EPISODE 58

Podcast: Play in new window | Download
Michael Kaplan: Seeking Naysayers
Featured Guest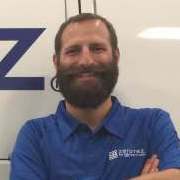 Michael Kaplan