How Good People Fight Bias with Dolly Chugh
Dolly Chugh is an award-winning associate professor and social psychologist at the Stern School of Business at New York University. Her research focuses on the "psychology of good people". How and why most of us, however well-intended, are still prone to race and gender bias, as well as what she calls "bounded ethicality."
Dolly sits down with Kurt and Tim on this episode, to talk about the concept of "good-ish" which is a central theme to her book The Person You Mean to Be: How Good People Fight Bias. Psychology and neuroscience have proven that our minds do things on autopilot. These shortcuts (or heuristics) are laden with unconscious biases, which are juxtaposed to our self identity as a "good" person; one that isn't racist, sexist or homophobic. Dolly believes we should set a higher standard for ourselves by being good-ish people. By implementing a Growth Mindset, a concept pioneered by Carol Dweck, we don't hang on too tightly to our identity. We learn to change, and to be taught and to grow.
In our conversation with Dolly we learn about her beautiful analogy of headwinds and tailwinds that describe the invisible biases and systemic issues that many people in our world face. She explains the "Hmmm Framework" that she came up with after the January 6th Attack on the Capitol. And, of course, we discuss music and how Dolly incorporates it into her teaching and her writing.
In our focused Grooving Session, Tim and Kurt extract the meaningful ways that we can apply Dolly's work into our everyday lives. We summarize the key parts of our interview with her and how we can each challenge ourselves to find our good-ish groove!
What You Will Learn from Dolly Chugh
(2:41) Speed round questions
(4:12) What is the difference between good and good-ish?
(9:09) Why is a growth mindset so difficult?
(12:28) Why we should integrate psychology more into our educational and political systems
(15:48) How systemic racism and unconscious bias are related
(29:12) Hmmm Framework and thought experiments
(34:04) How do we discover our own blind spots?
(38:58) How Dolly incorporates music into her teaching and writing
(43:21) Applications from our interview with Dolly in our Grooving Session:
Step back and be intentional, use "when…then…" statements.
Don't hold on so tightly to our identity and the status quo.
Thought experiments to unveil our own ignorance.
The Harvard Implicit Association Test (IAT).
Self audit – look at our library, our magazines, our TV shows, what we talk about with friends. How are we showing up in the world? Are we being intentional with where we put our effort?
© 2021 Behavioral Grooves
Other Episodes You Will Enjoy
Episode 196: Living Happier By Making the World Better with Max Bazerman https://behavioralgrooves.com/episode/living-happier-by-making-the-world-better-with-max-bazerman/
Steve Martin and Nuala Walsh, Episode 209: GAABS and Improving the Future for Every Applied Behavioral Scientist https://behavioralgrooves.com/episode/improving-the-future-for-every-applied-behavioral-scientist/
Episode 214: Observing the Non-Obvious: How to Spot Trends Around You with Rohit Bhargava https://behavioralgrooves.com/episode/the-non-obvious-rohit-bhargava/
Podcast: Play in new window | Download
AIRDATE: June 20, 2021

EPISODE 230

Podcast: Play in new window | Download
How Good People Fight Bias with Dolly Chugh
Featured Guest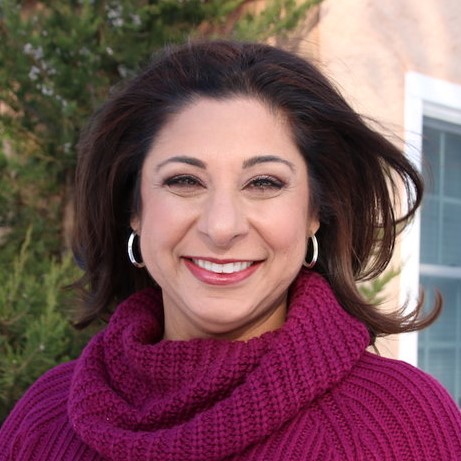 Dolly Chugh