Living Happier By Making the World Better with Max Bazerman
Max Bazerman is the Jesse Isidor Strauss Professor of Business Administration at Harvard Business School and is the author of "Better, Not Perfect." It is the latest in a string of 21 books Max has authored and stands on the platform of hundreds of peer-reviewed papers on decision-making, negotiations, and ethics.
Max began by discussing the Myth of the Fixed Pie problem, which is quite common in negotiations. The Myth of the Fixed Pie indicates that we tend to rely on the way a problem is initially framed rather than thinking beyond it. We also talked about the importance of using our time wisely by being conscious of the things and experiences we focus on.
Max's worldview seems to be stitched together with the thread of human kindness. We found him, and our conversation with him, to be incredibly inspiring. Even though we caught up with Max early in the Fall, we felt so much joy and optimism in our conversation, that we decided to conclude 2020 with Max's take on how much better humanity – not just everyone, but you and I individually, too – can be, if we just pay attention to our decisions
We hope you enjoy our conversation with Max and if you liked it, please give us a quick rating or a review. Thanks for a good year, Groovers, and now on to 2021
© 2020 Behavioral Grooves
Podcast: Play in new window | Download
AIRDATE: December 27, 2020

EPISODE 196

Podcast: Play in new window | Download
Living Happier By Making the World Better with Max Bazerman
Featured Guest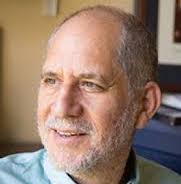 Max Bazerman, PhD