Covid-19 Crisis: James Brewer on Changing His Mind
James Brewer is the Director of Marketing Platforms and Global Customer Operations for Eli Lilly and Company.  Over the years, Kurt and Tim have worked with James on applying behavioral science insights to his work, and many of his colleagues' work, at Eli Lilly. James is an avid behavioral science practitioner and also a friend.
We started our discussion with James about how his views have shifted from being someone who thought the media was overhyping the pandemic, to being someone who is taking the threat from the coronavirus very seriously. This naturally integrated James's personal story of being a life-long learner and how he approaches new information.
We also discussed some of the potentially unintended consequences of the pandemic – which might include better cleanliness habits for many people – and James' optimistic take on the future that lies on the other side of the pandemic.
Podcast: Play in new window | Download
AIRDATE: March 24, 2020

EPISODE 123

Podcast: Play in new window | Download
Covid-19 Crisis: James Brewer on Changing His Mind
Featured Guest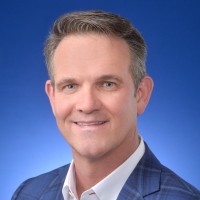 James Brewer