Chiara Varazzani: Behavioral Science Needs More Neuroscience
Chiara Varazzani, PhD is the Principal Advisor at the Behavioral Insights Unit in the Victorian Government's Department of Premier and Cabinet in Australia. Chiara is Italian born, French educated, and employed in Australia, adding her to the list of Italian-born behavioral scientists we've had on our show (Cristina Bicchieri, Francesca Gina, and Silvia Saccardo, in case you're counting).
She blew us away with her passion for behavioral science as well as her comments about the way our brain calculates the ratio between effort and reward with dopamine and noradrenaline. It was a reminder that there is hard science behind why we do what we do.  She also wondered why so much of behavioral science interventions rely on what she very passionately described as old school methods. Interesting question!
If you're a marketer or a health care provider, Chiara has insights that prove beneficial to your work. And if you have any ideas on how to use smell in the world of sales incentives, we'd love to talk with you about that!
We also had a great exchange about music. Chiara has very wide musical interests and her playlists are bound to invite you into some wonderful, and possibly unfamiliar, artists.
Please enjoy our conversation with Chiara Varazzani.
© 2020 Behavioral Grooves
Kurt Nelson, PhD: @WhatMotivates
Tim Houlihan: @THoulihan
Podcast: Play in new window | Download
AIRDATE: March 15, 2020

EPISODE 118

Podcast: Play in new window | Download
Chiara Varazzani: Behavioral Science Needs More Neuroscience
Featured Guest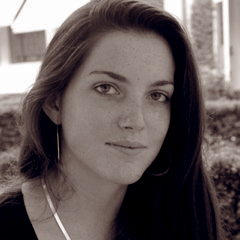 Chiara Varazzani
Featured Artists