Cristina Bicchieri: Social Norms are Bundles of Expectations
Cristina Bicchieri, PhD is the S. J. Patterson Harvie Professor of Social Thought and Comparative Ethics, a Professor of Philosophy and Psychology at the University of Pennsylvania, a Professor of Legal Studies at the Wharton School, the Head of the Behavioral Ethics Lab, the Director of the Philosophy, Politics, and Economics Program, and is the Faculty Director of the Master of Behavioral and Decision Sciences Program at the University of Pennsylvania. She's one busy woman! We met up with her at the NoBeC (Norms and Behavioral Change) conference that her program sponsored in the Kislak Center at UPenn.
Cristina's program is in its 3rd year and hosts 75 students from 12 different countries. The unique program emphasizes practical applications of behavioral science and cross-disciplinary work. Students come from celebrity restaurants, tech businesses, NGOs, non-profits, and global corporations and find the program engaging because of its diversity. If you're interested, we encourage you to check it out – there are links in the episode notes for how to reach them.
We had some recording issues when we were talking to Christina. Some edits were made to accommodate our gaffs and we hope you won't mind. And, because we recorded it on the sidelines of a conference, you might hear some background noise occasionally.
© 2019 Behavioral Grooves
Kurt Nelson: kurt@lantergroup.com
Tim Houlihan: tim@behavioralchemy.com
Podcast: Play in new window | Download
AIRDATE: December 8, 2019

EPISODE 102

Podcast: Play in new window | Download
Cristina Bicchieri: Social Norms are Bundles of Expectations
Featured Guest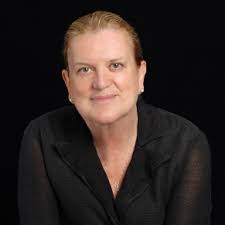 Cristina Bicchieri, PhD
Featured Artists