Thomas Steenburgh: How to Sell New Products
Thomas Steenburgh, PhD is a senior professor of Business Administration and Senior Associate Dean at the Darden School of Business at the University of Virginia. Tom spent a good portion of his career in the corporate world and before he departed for academia, he held senior positions at Xerox Corporation, ending his work there as head of the US Direct Incentive Strategy with a budget of $140 million budget for 4,000 salespeople Tom has partnered with Mike Ahearne, PhD from the University of Houston (featured in a June 2018 episode of Behavioral Grooves) on extensive research related to the performance and management of sales reps.
Recently, the two of them developed ground-breaking research on how to help sales reps be more successful when they are asked to sell new products. Tom and Mike invested 5 years in gathering data from sales managers, salespeople, and even customers. The insights they gained were especially valuable for those working in sales leadership positions.
There were three primary discoveries we discussed with Tom. The first is that the best asset for a sales rep to have when it comes to selling new products is a learning mindset. A learning mindset, as described by Tom, is what comes from a sales rep's innate curiosity about customers, their environment and their needs. As intuitive as that sounds, it's a lot less common that we imagine.
Reps with learning mindsets spend more time discussing the market trends affecting the customers as well as the situations and the specific needs their customers have before they start into selling new products. This deep investigation into each customer's situation contributes to increased success when they start selling. The downside is that it takes more time and reduces output while they're doing that investigation. Sales managers who are anxious to keep the numbers up from month to month may struggle with this. Tom highlighted a few ways to work around this in the short term.
The second big discovery was the disconnect between sales reps and their customers in how they perceive the strengths of the reps. In other words, customers were asked to rate reps on a variety of scales and reps were asked to the same of themselves. When considering the rep's strengths, customers tended to rate sales reps very differently than reps rated themselves. The only dimension the reps and customers agreed on was on the sales rep's product knowledge. Customers were more likely to give reps lower scores on reps' learning mindsets, adaptability and openness than the reps gave themselves. This revealed big blind spots.
The third big discovery was the role of the rep's emotional wellbeing in the selling process. We recognize that selling new products can be hard on the reps, but it's vital to the company's long-term success. Tom's research revealed that sales reps need to become change agents within the organization as well as masters to change their own selling methods. These changes, along with saving face with clients, can cause significant emotional challenges – a component that has been undervalued in the past.
It turns out that reps were surprised by the stark contrast between how easy it was to get customers to take meetings and how difficult it was to close deals after the initial interest. Unfortunately, most sales reps failed to do the deep investigation to understand who the best target for the new product would be, so many of their meetings were wastes of time.
We also talked about the importance of strategic account reps with their broader viewpoints and longer-term orientations and how they can be leaders in new product introductions. And we discussed Neil Rackham, the creator of SPIN selling and author of books on consultative selling.
Of course, we also discussed Tom's eclectic tastes in music. Apparently, he has seemingly equal interest in the works of Philip Glass, great American contemporary composer of minimalist orchestral music and John Lurie and the Lounge Lizards, who are responsible for some of the greatest covers of Ornette Coleman's classic sax tunes. But Tom also listens to the sweet and simple Americana melodies of Dave Rawlings and Gillian Welch. Not to be outdone with another left-turn, Tom paid special note to Kurt Weill, the early 20th century composer of The Threepenny Opera which featured the song "Mack The Knife" (lyrics by Berthold Brecht). It was popularized by Bobby Darin in 1958, then Ella Fitzgerald in her 1960 performance Live in Berlin, which we've referenced before as one of the greatest live recordings – ever. Our own notes included references to The Who's Tommy and Pink Floyd's The Wall.
In our grooving session, we expanded on Tom's mention of learning mindset and we brought up Carol Dweck's growth mindset. The intersection of these two concepts is very cool.
Finally, Kurt and Tim help companies with sales compensation, sales incentive structures and the selecting the most motivational rewards, don't hesitate to start a conversation with us. You might be a sales leader with questions, and we can help answer them. We'd love to help your organization improve your bottom line with a behavioral lens.
Podcast: Play in new window | Download
AIRDATE: January 28, 2019

EPISODE 51

Podcast: Play in new window | Download
Thomas Steenburgh: How to Sell New Products
Featured Guest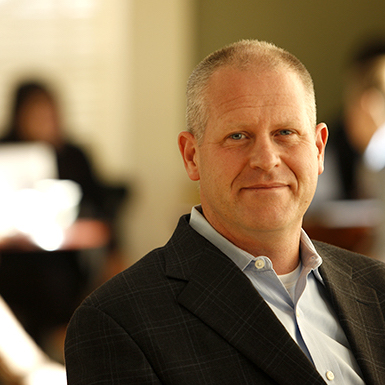 Thomas Steenburgh
Featured Artists