The Counterintuitive Persuasion of The Catalyst with Jonah Berger
Jonah Berger is a marketing professor in the Wharton School at the University of Pennsylvania and the internationally best-selling author Contagious and Invisible Influence. He consults with some of the largest corporations in the world and derives great insights from his interactions with business leaders wrestling with strategic issues.
In this episode, we caught up with Jonah to discuss his most recent book called The Catalyst. His book takes a counter-intuitive view on persuasion by focusing on reducing barriers to change rather than learning just the right lines, information, or coercive measures to use. Jonah advocates for first understanding why people are doing what they're doing before we try to get them to do something else.
He shared his REDUCE model with us – Reactance, Endowment, Distance, Uncertainty, and Corroborating Evidence – and we dove into Reactance as a major component of how we resist change. The harder you push on someone to change, the more likely they are to push back. It's natural for us to push back and to illustrate, just try this little experiment with someone in your household (another adult).
Ask your adult counterpart to hold up their hand at shoulder level and have your palms meet. Tell them you're going to push on their hand, then do it with some force. Do they push back to slow the advance of your hand or do they just go limp and let you push their hand as far as you can? It's likely that they'll push back. The same is true of any behavior change.
And that's okay. Our natural tendencies serve us well in many situations, but not all. Jonah's perspective on how catalysts change behavior will open your mind to new ideas. We hope you enjoy it and, this week, find your groove.
© 2021 Behavioral Grooves
Podcast: Play in new window | Download
AIRDATE: January 17, 2021

EPISODE 201

Podcast: Play in new window | Download
The Counterintuitive Persuasion of The Catalyst with Jonah Berger
Featured Guest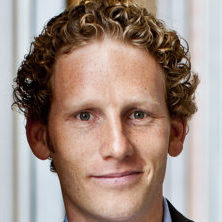 Jonah Berger