The 100th Episode Celebration in Philadelphia
This is Behavioral Grooves' 100th episode!
Who would have thought when we started out two years ago without a clue about HOW to produce and publish a podcast that we'd reach this milestone?  Our first podcast recording began with a very willing Dr. James Heyman, a computer with some recording software, and a dinky little microphone before a meetup we were doing that night. But the conversation was terrific, and we launched it with excitement. Today, we are more thoughtful, have better equipment, and continue to have great guests.
For our 100th Episode, we traveled to Philadelphia to host Annie Duke, Jeff Kreisler and Dr. Michael Hallsworth in front of a live audience at the Pennsylvania Academy of the Fine Arts. A little about each of them…
This episode covers decision making in an uncertain world with these three renowned experts. We talk about biases and hacks to deal with those biases. And we dove into the role that context plays in our decision making.
After the live event, Kurt and Tim groove on some of the highlights of the discussion. Following that, Tim shares a recap in the Bonus Track portion of the episode.
Guests
Michael Hallsworth, PhD is the Managing Director of the Behavioural Insights Team in North America, based in Brooklyn, New York. He has also worked on health and taxes in the Cabinet Office of the UK government and has authored behavior change frameworks including MINDSPACE and EAST.
Annie Duke is the author of Thinking in Bets: Making Smarter Decisions When You Don't Have All the Facts, which quickly became a national bestseller. At one point in her career, she was a professional card player, where she won millions in tournament poker. And she is the co-founder of The Alliance for Decision Education, a non-profit whose mission is to improve lives by empowering students through decision skills education.
Jeff Kreisler is a Princeton-educated lawyer who became a comedian, then an author, and then a total advocate for behavioral science. With his co-author, Dan Ariely, they wrote Dollars and Sense: How We Misthink Money and How to Spend it Smarter.
Sponsors and Recognition
It is important to note our sponsors. Podbean, who has been hosting us since the very first episode, supported our endeavor and helped us live stream our event to listeners all over the world.
We are very grateful to PeopleScience, an organization that supports the application of behavioral sciences with special emphasis on the world of rewards and recognition. PeopleScience is a terrific resource for job postings and original authorship. And, most importantly, PeopleScience is doing something that we love: they are bringing more science to the world of work.
Special thanks go to a few of our peeps, too. Ben Granlund and Raya Parks helped us prepare for and execute the event. Chris Nave and Eugen Dimant at UPenn sent their masters students to the hall after a very long day of lectures. And Trey Altemose managed all of the people and technical issues as our stage manager. Your best friend at any live event is your stage manager and Trey guided us at every turn.
© 2019 Behavioral Grooves
Additional Musical Links
Supremes: https://en.wikipedia.org/wiki/The_Supremes
Temptations: https://en.wikipedia.org/wiki/The_Temptations
O'Jays, "Love Train": https://www.youtube.com/watch?v=Sv0f4hd3UHo
Masonboro Sound, "Love Train": https://www.youtube.com/watch?v=tjMthJZT3rA
The Spinners: https://en.wikipedia.org/wiki/The_Spinners_(American_R%26B_group)
Hall & Oats: https://en.wikipedia.org/wiki/Hall_%26_Oates
Podcast: Play in new window | Download
AIRDATE: December 1, 2019

EPISODE 100

Podcast: Play in new window | Download
The 100th Episode Celebration in Philadelphia
Featured Guest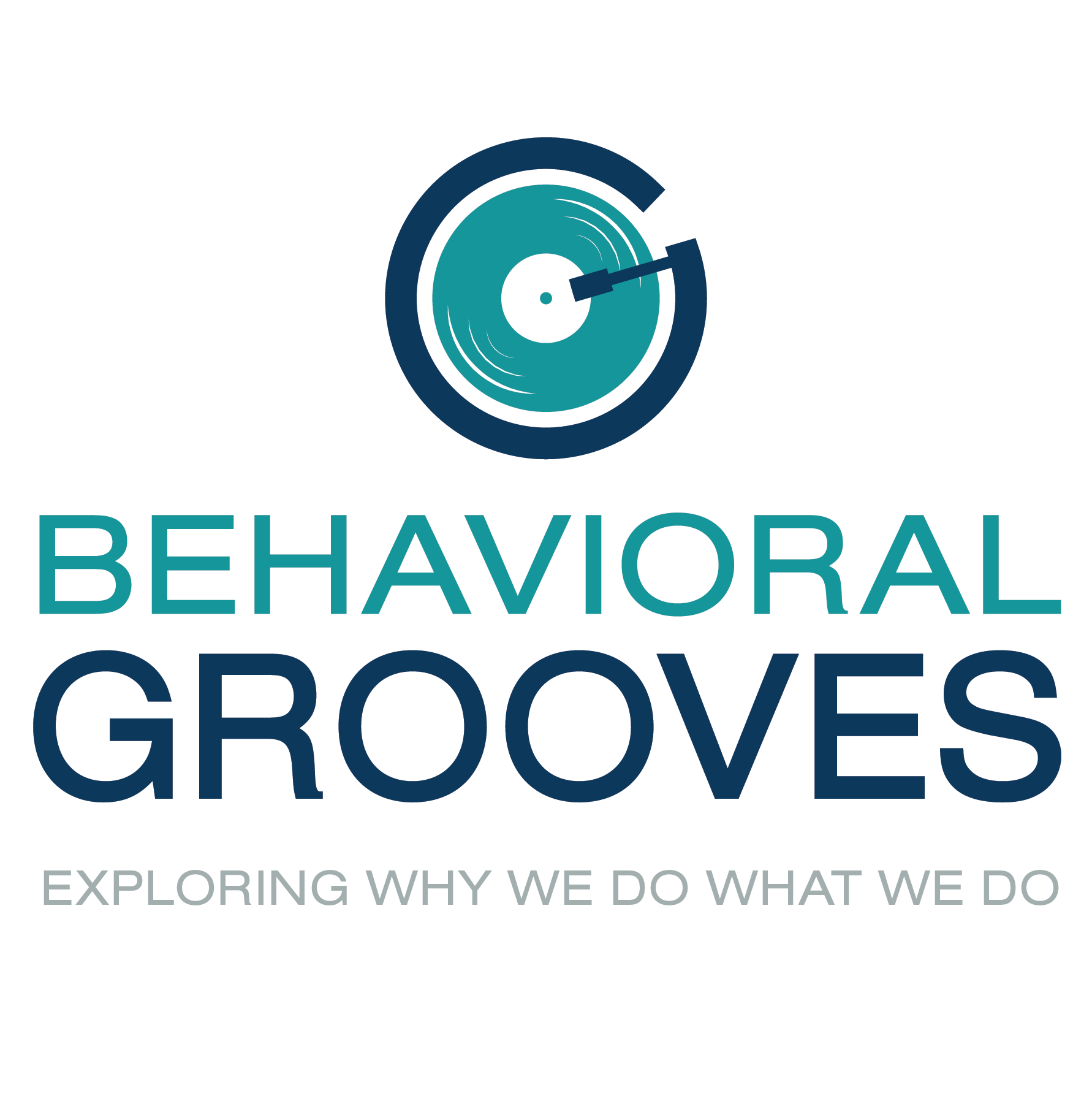 Annie Duke, Jeff Kreisler, Michael Hallsworth, PhD