Sam Tatam: Smelling the Brand
Sam Tatam is the behavioral strategy director at Ogilvy in London. Sam helps his clients develop new ways to manage behavioral issues they have with their employees and customers.
We were introduced to Sam in San Francisco where he wowed us with his presentation about how applying behavioral science was like writing a song. Sam is an Aussie living in London and his references to songwriting and Jimi Hendrix were at the very least unconventional and instantly made him someone we wanted to meet.
Sam's journey into behavioral science began when he chose to study clinical psychology over graphic design and was formalized when one of his managers recommended Malcolm Gladwell's book, Tipping Point. Sam found it inspirational. Ironically, his work at Ogilvy has reunited his passions for both psychology and graphic design
From a very early age, Sam indicated he believed in asking people the right questions over telling people what to do. He gave us examples of how asking the right questions allow people to respond authentically which got Sam thinking about how asking consumers the right questions could impact the data they gathered. He's a regular Socrates for the 21st century!
Sam also shared a terrific story about leveraging social proof to increase hand washing among food-processing employees. Sam told us about plant employees who were not thoroughly washing their hands even with lots of reminders. But the GI Joe Fallacy was in full play as knowing was not moving the needle on clean hands. Ogilvy's very clever solution was to put an inexpensive organic ink stamp on every employee's hands before they started their shift, immediately before they were supposed to wash their hands. Once they were on the factory floor, it was instantly clear who DID and who DIDN'T wash their hands correctly. Social proof was an important element to increase the rate of proper hand washing, but providing a salient feedback loop for each worker was critical.
Like the hand-washing case where awareness was simply not enough, Sam shared some tips on implicit hiring bias that caught our attention: 1. Focusing on process over outcome can lead to higher-quality new-hires. And, 2. Exploiting the diversification heuristic – by slowing down and hiring for more than one position at a time – can bring significantly better new employees your company.
We were not surprised that Sam's eclectic tastes in music bounce between Ronin Keating (from the Irish pop group Boyzone) for his recording of Alison Kraus' hit for the Notting Hill movie: "When you say nothing at all" to Aussie bands including Powderfinger, and the great AC/DC. But he also called attention to UK-based singer-songwriter, David Gray.
We hope you enjoy this episode. If you're not already a subscriber, check out all the episodes at https://behavioralgrooves.podbean.com/.
And if you enjoy this conversation with Sam, please share your thoughts in the form of a positive rating with your favorite podcatcher.
Podcast: Play in new window | Download
AIRDATE: December 24, 2018

EPISODE 44

Podcast: Play in new window | Download
Sam Tatam: Smelling the Brand
Featured Guest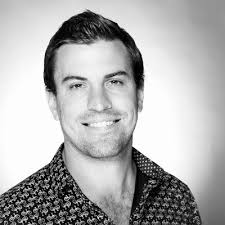 Sam Tatam