Re-Grooving on Annie Duke
This is a special Re-Grooving session for your speedy listening enjoyment. In this re-grooving episode, we are re-sharing the Grooving Session (only the Grooving Session) that followed Kurt's and my conversation with Annie Duke, author and poker champion extraordinaire. That means that in this episode, you won't hear the conversation with Annie. To hear that, you need to check out our podcast called "Leaving the Matrix." There you can enjoy all of Annie's insights and enthusiasm first hand.
This episode is just the Grooving Session after we spoke with Annie. It's about 30 minutes long and includes comments Kurt and I made about Annie, as well as our observations on tribes, loss aversion, goal setting, accountability coaches, nudge-fest, Lila Gleitman's contribution the English dictionary, listening to (or not listening) to music while we're doing other tasks and Alex Chilton's impact on musical literature.
Also, Kurt and I wanted to let you know that we have instituted the thinking-in-probabilities approach in our conversations with each other and with our respective clients. We encourage you to give it a try.
And speaking of probabilities, we believe that you are at least 87% likely to jump onto your favorite podcatcher and give Behavioral Grooves a positive review! Thanks in advance for your support.
Check out www.behavioralgrooves.com for more information on meetups and podcasts.
Podcast: Play in new window | Download
AIRDATE: November 28, 2018

EPISODE 40

Podcast: Play in new window | Download
Re-Grooving on Annie Duke
Featured Guest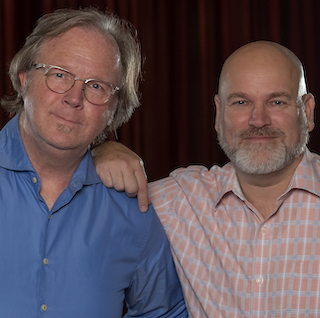 Tim & Kurt