Ori Brafman: On Starfish, Burning Man and Efficient Markets
In this episode, we had a discussion with Ori Brafman about decentralization and how our brains respond to cash and cocaine. Ori is a multiple New York Times bestselling author and is the founder and president of Starfish Leadership as well as the co-founder of the Fully Charged Institute with Tom Rath. He is a Distinguished Teaching Fellow at UC Berkeley's Haas School of Business and his specialties range from organizational culture, employee engagement, business transformation, leadership, to emerging technologies.
More than many of our guests, our talk with Ori touched on a very wide range of topics. We rambled from from distributed trust, gaining power through ceding control in decentralized industries, making a new blockchain currency – called Groove Coins (which would be cool!) – to how being born in Israel and growing up in El Paso, Texas impacted his life, how communities and tribes impact us, how we do or do not imply intent, and to how we use technology, in many ways, is a huge behavioral science experiment.
We also discussed a new podcast that Ori has launched with his brother Rom called "Psychological Mysteries" and how they're attempting to wrap up some loose ends in the world of psychology. Sort of a fraternal myth-busters approach to solving some common misconceptions of our minds.
Of course, we discussed music and how Ori's love for serious music (classical and baroque) became evident at an early age, but he didn't find enough traction to pursue it professionally. Ironically, he discovered some of his baroque heroes at Burning Man while EDM music (EDM = electronic dance music) played in the background. Burning Man, if you are not familiar, is an annual festival of sorts, that attracts nearly 80,000 people to a playa in the middle of the desert near Reno, Nevada in the western United States. Burning Man promotes principles such as radical inclusion, radical self-expression, radical self-reliance and gifting among their top 10. These make for a unique experience according to friends who have attended the week-long cultural experience.
Our time with Ori passed quickly and was filled with lots and lots of laughter. We found that his intellectual rigor lifted us up with new ideas and fresh perspectives and we are grateful to have had a chat with him.
In our grooving session, we started out discussing Richard Mowday's book, Employee – Organization Linkages: The Psychology of Commitment, Absenteeism, and Turnover, published by Academic Press in 1982.  We also discussed the Psychometrics of Decentralization, from an article in Psychology Today, from June 14, 2018 and some of Rachel Botsman's interesting work on trust.
Before you listen, we would like your help.  Stars and written reviews help move us up in Apple's (and other pod services) algorithms for ratings and rankings.  On Apple, all you have to do is click on "Shows" find Behavioral Grooves, scroll down to the bottom (past all our episodes) to rate us AND write a review.  We would greatly appreciate it.
Please enjoy our discussion with Ori Brafman.
Podcast: Play in new window | Download
AIRDATE: January 14, 2019

EPISODE 48

Podcast: Play in new window | Download
Ori Brafman: On Starfish, Burning Man and Efficient Markets
Featured Guest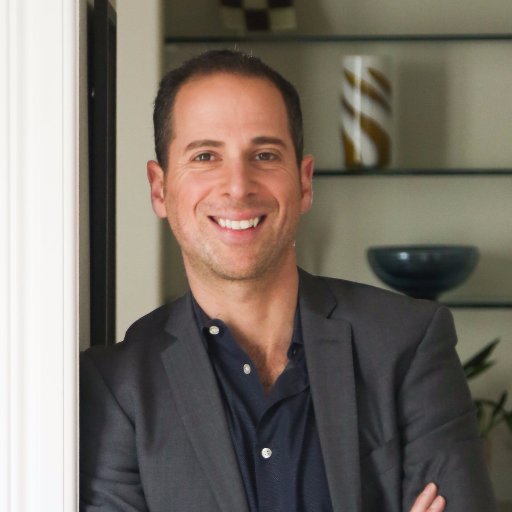 Ori Brafman
LINKS
Ori's Books include:
Radical Inclusion: What the Post–9/11 World Should Have Taught Us About Leadership
The Starfish and the Spider: The Unstoppable Power of Leaderless Organizations
Sway: The Irresistible Pull of Irrational Behavior
Click: The Forces Behind How We Fully Engage with People, Work, and Everything We Do
The Chaos Imperative: How Chance and Disruption Increase Innovation, Effectiveness, and Success
Ori & Rom's Podcast "Psychological Mysteries" can be found at https://itunes.apple.com/us/podcast/psychological-mysteries/id1434160105?mt=2
To subscribe to Behavioral Grooves, you can do so at any major podcatcher or at Podbean: https://behavioralgrooves.podbean.com/