Koen Smets: The Altered Chord
Koen Smets is not a household name, but it ought to be. Pronounced KEWN, our guest in this episode is Belgian by birth and has lived in the UK for more than 20 years.  He is a founding partner of CareIQ, a firm that offers innovative concepts for improving the healthcare market, but spends most of his time with Altered Chord, a behavioral sciences firm near and dear to his heart. And he is an avid writer on the topics related to applied behavioral science. Koen believes that human behavior is complex and simplified conclusions about why we do what we do are just plain lazy. We applaud his rigor!
It's best to start learning about Koen from his own words: "A widespread misconception is that biases explain or even produce behavior. They don't – they describe behavior…biases evolved with us, and for good reasons…"
Kurt and Tim came to follow Koen because of his provocative tweets and thoughtful writings about behavioral economics. His witty insights and unique perspective on the field bring a vital voice to how best to apply behavioral sciences to a variety of real-world situations. And for Koen, like us, it all starts with scientific study.
So our conversation started with discussing an issue on the minds of those who follow the world of behavioral sciences today: the so-called replication crisis. We got into Koen's thoughts on why it's no crisis at all, even in light of John Bargh's famous study on priming failing to replicate. Koen explained that researchers are stumbling into the vagaries of how the complexities of context influence the execution of studies.  In fact, he went on, the "replication crisis" really points to the need for organizations to test and identify the most successful practices for their own culture. Otherwise, beware of the consequences.
This led to a discussion about how the environment influences our decision making. We used the environment as a natural platform to discuss the actual differences, and similarities, between life in Europe and the US as well as the differences between behavioral economics and neoclassical economics. We discussed how the economics debate is a false dichotomy – or at least it should be – because decision making in the real world is complex. A decision will be influenced by our worldview, which is influenced by who we socialize with, which is influenced by where we work, which is influenced by our education, which is influenced by our family of origin, which is influenced by where we were born! Context contributes to a great deal of the way our decision making is manifest in the world.
We brought up some of the papers Koen's written such as "There's more to behavioral economics than biases" and one of our all-time favorites, "An accidental behavioral economist on holiday" This last article shares insights on how taking a holiday in the same location every year allows the vacationer to notice changes more easily than if you lived there every day. Koen's annual visit to a seaside resort reveals many examples of behavioral science. He points out what happens to surrounding businesses when a patisserie closes, how the cost of street parking in the downtown area affects traffic and shopping, and how reputation and risk (and their relative efficiencies and costs) go together in a small village by the sea. These examples are microcosmic examples of how our we behave in global markets.
Of course, we ended up with a conversation about music in which we talked about jazz and discussed the altered chord as a way to break up the predictable sounds of common tonality. Koen's actively involved in music and revealed how music is a terrific metaphor for real life, especially in what he called "symphonic jazz." In symphonic jazz, Koen describes how two disciplines collide to allow space for both a meaningful and agreed-upon direction with coordination of the various people who will do the work (the symphonic side). And it also fosters space for improvisation while the work is being done (the jazz side).
We even had the opportunity to integrate a brief discussion of religion, Richard Dawkins and the irreverent cartoon series South Park around the Atheist War storyline.  Definately one of the best podcasts we did in 2018!
We hope you enjoy this as much as we did.
Podcast: Play in new window | Download
AIRDATE: November 5, 2018

EPISODE 34

Podcast: Play in new window | Download
Koen Smets: The Altered Chord
Featured Guest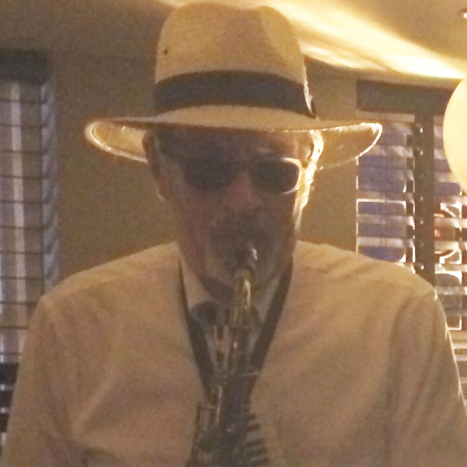 Koen Smets