Iris Tzafrir: A Kind Word
Iris Tzafrir is an inspirational and influential cross-functional leader in strategy and business development, deal-making, value actualization, and merger integration. She grew up in a Kibbutz in the Negev Desert of Israel, the daughter of 2 Holocaust survivors, and emigrated to the US for graduate school where she studied virology. She loves to learn and is committed to making the world a better place.
We asked her to join us to discuss her insights on anti-racism, recognition of the other, and the importance of working together in teams (a key element of this is inclusion). Iris is, in our opinion, an accidental behavioral scientist. She's not trained in the terminology or interventions of behavioral science, yet it's evident that she possesses great skills in framing and messaging. We found her journey from telling her parent's Holocaust story to telling her own story an important example of applied behavioral science.
This episode is not so much about her life as the daughter of 2 Holocaust survivors as it is about her insights into the human condition. We hope you find her practices and insights helpful.
Lastly, our discussion with Iris ends around 36:20 where left us with a unique proposition. We urge you to listen to her read a short poem composed by her father. It's called, "A Kind Word."
© 2020 Behavioral Grooves
Podcast: Play in new window | Download
AIRDATE: April 26, 2020

EPISODE 139

Podcast: Play in new window | Download
Iris Tzafrir: A Kind Word
Featured Guest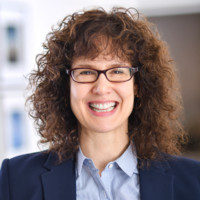 Iris Tzafrir