Grooving: The Behavioral Diagnosis
In this grooving session, Kurt and Tim share how to conduct a behavioral diagnosis. A behavioral diagnosis is a tool we use to uncover the underlying drivers of behavior inside an organization to bring about meaningful change, all with the use of applied behavioral science.
Kurt and Tim have been conducting behavioral diagnoses for many years and have found that leaders often don't understand why their employees behave the way they do – particularly when it comes to employees' response to changes in the workplace.  Leaders all too often expect announcements of corporate changes that will be met by rational responses from the employees. However, people are not always rational, and to make things more difficult, don't understand their own motivational drives.
This renders surveys and employee satisfaction studies irrelevant because these tools don't get to the heart of the behavioral beast. In order to understand the drivers of employee behavior, you must go below the surface. That's where the behavioral diagnosis comes in.
The process of a behavioral diagnostic varies from situation to situation, but typically begins with identifying the key strategic objectives through interview key stakeholders (leadership, typically). Then we research the status quo: what is the culture, what programs are in place, what are the current behaviors of the employees and why are they doing those things? Next we conduct interviews and/or focus groups to get at the underlying motivational drives of the employees.
After a complete analysis of trends and available data, Kurt and Tim make recommendations to the leaders and develop interventions to bring about change.
If you're interested in learning more about a Behavioral Diagnosis for your organization, please contact us so we can start a conversation.
© 2020 Behavioral Grooves
Kurt Nelson: @WhatMotivates
Tim Houlihan: @THoulihan
Podcast: Play in new window | Download
AIRDATE: February 2, 2020

EPISODE 112

Podcast: Play in new window | Download
Grooving: The Behavioral Diagnosis
Featured Guest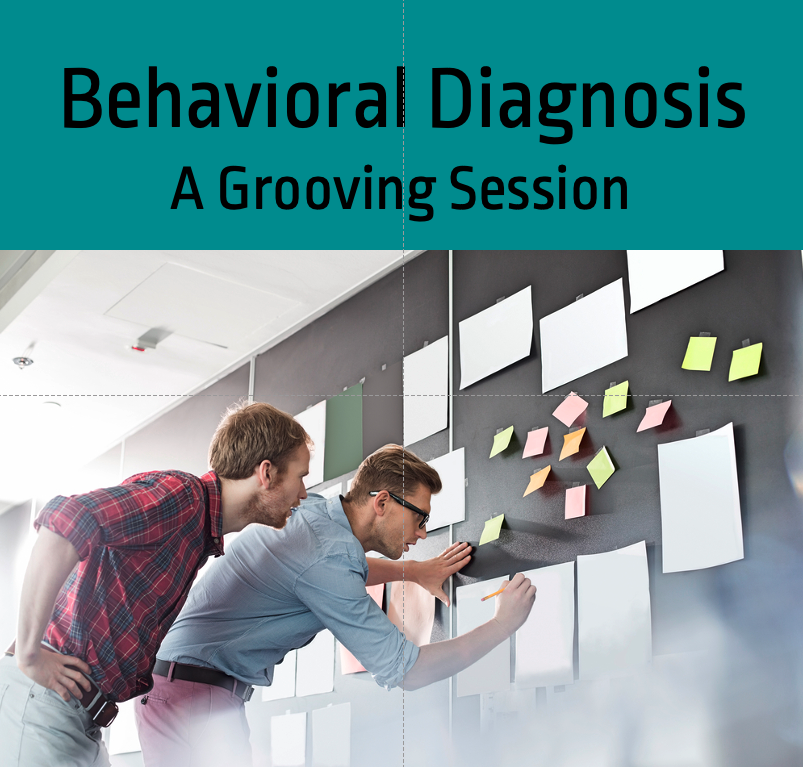 Kurt and Tim