Grooving: Political Stalemates – Insights on Consistency
This episode is first in a series called Exploring the Principles of Influence, named for Robert Cialdini, PhD's principles in his 1984 book, Influence. During this and the next 5 mini-grooving sessions, we will discuss Dr. Cialdini's principles in light of events that are making headlines.
In this episode, we tackle principle #4: Consistency. Dr. Cialdini describes consistency in this way: "Once people make a decision, take a stand or perform an action, they will face an interpersonal pressure to behave in a consistent manner with what they have said or done previously."
Consistency impacts how we view ourselves and how we are viewed by our familial, social and work communities. Consistency is the foundation of trust, a central element to the success of humankind.
Kurt and Tim discuss how consistency plays a role in two political stalemates in the headlines: one in the United States with the government shutdown and the other in the UK with Brexit. We discuss how politicians are known for flip-flopping without impacting the support of their base enthusiasts. But, we ask, how many times can politicians forego consistency before the base supporters begin defecting? And how does context impact a politician's need to be consistent?
Listen to this mini grooving session to get a quick snapshot of these two political stalemates through the lens of Robert Cialdini's 4th principle of influence: Consistency.
Podcast: Play in new window | Download
AIRDATE: January 18, 2019

EPISODE 49

Podcast: Play in new window | Download
Grooving: Political Stalemates – Insights on Consistency
Featured Guest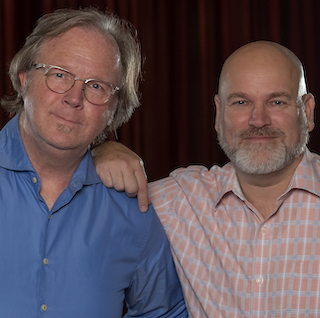 Kurt Nelson, PhD and Tim Houlihan