Evolving HR Using Behavioral Science with Ryan McShane
Ryan McShane is the President and CEO of HR Evolution, a consultancy that designs systems that support employee alignment to organizational purpose through HR best practices, organizational development initiatives, and professional development solutions.
We discussed a variety of HR related topics including psychological safety, emotional intelligence, and what can be done when it comes to improving the mindset of leaders. Ryan stressed that WIIFM (what's in it for me) is central to the impetus to change at all levels of the organization.
Plus, he offered a particularly cool insight: Change comes about when the pain of staying the same is higher than doing something different.
We also discussed how the social contract between the employer and the employee has changed dramatically. And we got to hear Ryan's rationale for being so optimistic about a future where employers need to put forth the extra effort to attract and retain the best and brightest workers. It got us thinking: could the growing gig economy actually offer more value to the employees than the employers?
Lastly, we appreciated Ryan's approach to working through the pandemic and the reminder that intimidation and scare tactics have no place in today's workplace. Frederick Taylor's vision of work should be a thing of the past. Period.
We hope you enjoy our conversation with this very bright behavioral science practitioner, and as always, let us know what you think!
© 2020 Behavioral Grooves
Podcast: Play in new window | Download
AIRDATE: December 6, 2020

EPISODE 191

Podcast: Play in new window | Download
Evolving HR Using Behavioral Science with Ryan McShane
Featured Guest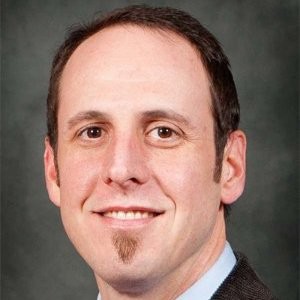 Ryan McShane
Featured Artists