The Role of the Unconscious in Everyday Behaviors with Joel Weinberger
Joel Weinberger is a Professor of Psychology at the Derner Institute at Adelphi University with Postdoctoral training in motivation at Harvard University. He is a Fellow of the Association for Psychological Science and of the American Psychological Association. His research has focused on unconscious processes and worked closely during his post-doc with motivation guru David McClelland.
Joel is the founder of the consulting firm Implicit Strategies, where he helps political campaigns, non-profits, and businesses discover what consumers unconsciously think and feel about their candidate, product, or brand. In addition to roughly 100 peer-reviewed articles, his political and business commentaries have appeared in various outlets, including The Huffington Post, Anderson Cooper, and Good Morning America.
In addition to writing, teaching, and consulting, Joel is a practicing clinical psychologist. We are here to talk with him about his seminal book, The Unconscious: Theory, Research, and Clinical Implications that we came to because of a generous recommendation from Yale scholar, John Bargh, PhD.
We spoke with Joel in late June 2020 and, regrettably, we failed to publish our conversation earlier. So, you'll hear some references to the 2020 campaign that are asynchronous to where we are today; that said, Joel successfully predicted the outcome of the US Presidential election back in June!
Predictions aside, Joel's encyclopedic knowledge of research on the unconscious is – dare I say – thrilling. We discussed Joel's admiration for the work of Sigmund Freud, his collaborations with David McClelland, the interplay between the conscious and the unconscious, and research he's done with his long-time partner, Drew Westen.
Our conversation also covered political campaigns, deniers of the unconscious, and the liberating voice of Sam Cooke.
We hope you enjoy our conversation with Joel and happy new year! (And good riddance to 2020!)
© 2020 Behavioral Grooves
Podcast: Play in new window | Download
AIRDATE: January 3, 2021

EPISODE 198

Podcast: Play in new window | Download
The Role of the Unconscious in Everyday Behaviors with Joel Weinberger
Featured Guest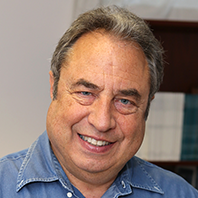 Joel Weinberger