Elspeth Kirkman and Michael Hallsworth on Designing Behavioral Interventions
CORRECTION: In this episode, we incorrectly state that Michael Hallsworth started the BIT North American team.  In fact, the BIT North America team was founded in 2015 by Elspeth Kirkman. Under Elspeth's leadership, the team delivered over 100 trials to cities across the US before she returned to the UK in 2018, which was when Michael Hallsworth came to Brooklyn to manage the group. We regret the error and thank Elizabeth Linos, PhD for calling attention to it.
In their book, "Behavioral Insights," Michael Hallsworth and Elspeth Kirkman took time to think through the critical steps in the design and execution of a behavioral intervention. It's a framework that could be applied to any significant behavior change you might consider and it comes from a book that Kurt and Tim consider among the best of 2020.
Michael Hallsworth is the Managing Director of the North American Behavioral Insights Team and has helped develop frameworks such as MINDSPACE and EAST. He is a thoughtful researcher with outstanding work to his credit; at the same time, he's quick to point out when his research ideas don't play out as he expected them to.
Elspeth Kirkman opened the North American BIT unit in 2015 but is now back in London, where she is responsible for BIT's work on health, education, and local government. We first featured Elspeth for her work on frameworks and models in Episode 166 and we're so happy to see that she and Michael co-authored what we consider one of the best behavioral science books of 2020.
Their book, "Behavioral Insights," was commissioned and published by MIT Press for their Essential Knowledge Series. The book very explicitly outlines HOW to design and implement a behavior change initiative. Their 10-step model carefully lays out this process and we were extremely happy to see that the first 7 steps are all about design.
We discussed ethics and transparency in the way interventions are implemented. These considerations are central to much of the work that they do, especially when it comes to the development of governmental policies.
We also discussed rationality and who gets to decide what is rational and what isn't. This was a particularly powerful concept since we know that humans do a great job defending their actions. To what degree is it rational or rationalizing?
Regrettably, due to time constraints, we were not able to chat about music. We'll save it for next time. Right now, we hope you enjoy our conversation with Elspeth and Michael.
© 2020 Behavioral Grooves
Podcast: Play in new window | Download
AIRDATE: November 8, 2020

EPISODE 184

Podcast: Play in new window | Download
Elspeth Kirkman and Michael Hallsworth on Designing Behavioral Interventions
Featured Guest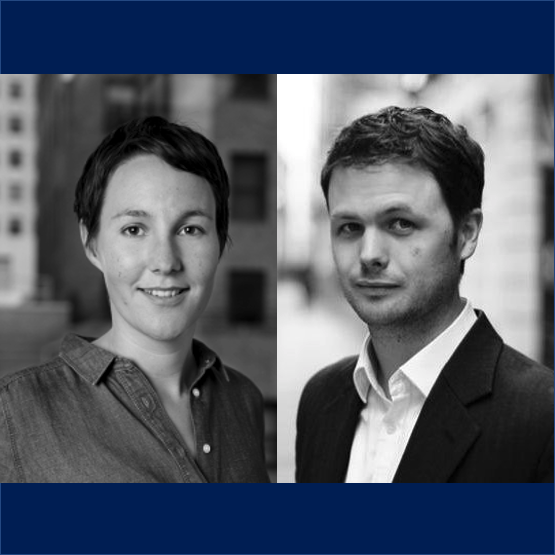 Elspeth Kirman & Michael Hallsworth