David Yokum: Science is Hard
David Yokum may not be a household name but that shouldn't stop you from listening. If you've ever wondered about police officer body cameras and the effect they're having on crime, policing and adjudication, we have David to thank for conducting the first major randomized study on the use of police officer body cameras.
We came to know his work by a stroke of good fortune. He and Tim met as guests of George Loewenstein at the 2016 inauguration of Carnegie Mellon University's undergraduate degree in Behavioral Economics. It was clear from the first handshake that David is not just another guy who's curious about behavioral sciences. Even though he's earned a law degree and a PhD in psychology, he's not just another science geek. He's a doer.
When they were introduced, David was transitioning from the White House Social and Behavioral Science Team to be a founding member of The Lab @ DC, which resides in the Executive Office of the Mayor of the District of Columbia. Among their many accomplishments, David and his colleagues conducted the foundational study on the impact of police officer body cameras. They set out to understand how body cameras might influence the use of force, how the cameras might impact crime and how the cameras might impact the flow of cases through the courts. But they discovered much more.
They realized that the context in which the study was rolled out mattered a great deal. The District of Columbia is not a static laboratory – it's a city with nearly 4,000 law enforcement officers that represent a spectrum of quality, ability and experience on the job. Police officer training, police force reform, the urban crime environment, the population of the city, the support from other governmental agencies…all of these create a context that impacted the study's results.
David shared with us about how, at the launch of the study, the team considered how body cameras might create an effect to increase the perceived legitimacy of the police force. And in some cases that happened. They believed that pairing the body camera data with existing datasets would reveal great insights for potential changes to police work. However, even with the tremendous amount of adjudication data and the dreaded police reporting paperwork, known to every viewer of a television police drama, there were still surprises. They discovered that some of the correlations (and sometimes lack of correlations) on arrests and quality of adjudication simply weren't what they expected. To some degree, they got a null result. On that level, David noted that the null effect was an important message that prompted deeper analysis.
We wandered into a great discussion about the pratfalls of researchers relying too much on data, especially when they lack the 'feet on the street' view that comes from actually being in the field. All of this was predicated on the Lab@DC's study on the capital city's rat problem. The study changed for the better when the research team was enlightened with insights from the animal vector team and rat biology specialists.
At this point in our discussion, David enthusiastically noted that you should never stop developing a study. A study needs to be open to new insights, new data points, new information and reflect the latest and best thinking of the team. A study isn't a shiny, newly-minted penny…it's a living, breathing thing. All this connected us with the fact that not all results from just any similar study will replicate in your situation. This led us to a note about David's failed attempt to replicate Michael Hallsworth's tax letter studies, which reinforced the need for regular and rigorous research from context to context.
We were pleased to be conducting our discussion with David from Brown University, where he very recently assumed a post as an adjunct professor and has been tasked with establishing and directing a new center that will support applied public policy research with state and local governments. There is so much more to come from David Yokum!
Of course, we ended our discussion on music and we laughed our way through comments about Eddie Vedder to South African pop artist Mathew Mole and into the lost art of making a mixtape. Today, music is curated digitally, created by computers observing our likes and dislikes. We don't even need to select individual songs, just click a 'create' button. But in the days before digital music, mixtapes allowed listeners to enjoy their favorite album tracks in the order that they wanted to listen to them. They were used at parties or for private consumption. And, in some cases, mixtapes were created as love letters – providing that special someone with a curated musical story of how you felt about him or her.
As technology changes, the world changes with it. For better or for worse, our human brains are huffing to keep up with that changing world. Our biases appear to be stuck in the context of a world that existed not 4 years ago, but 40,000 years ago. As long as we have a gap between our brain's ability to process the contemporary world, we need science to help us understand it. We need people like David Yokum to do the hard work of figuring out how to apply the behavioral sciences to government.Yes, science is hard. And we have David Yokum to thank for contributing to a better understanding of how governmental policies can improve our daily lives.
PS: As of this writing, Behavioral Grooves is now listened to in more than 85 countries. We are pleased to have listeners around this wonderful world. Thank you all for sharing in our journey.
Podcast: Play in new window | Download
AIRDATE: November 12, 2018

EPISODE 36

Podcast: Play in new window | Download
David Yokum: Science is Hard
Featured Guest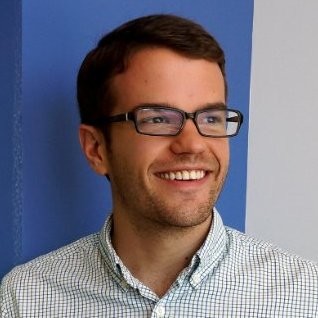 David Yokum