Covid-19 Crisis: Greg Davies, PhD on the Fetish of Optimization
Greg Davies, PhD is a specialist in applied behavioral finance, decision science, impact investing, and financial wellbeing. He founded the banking world's first behavioral finance team at Barclays in 2006, which he led for a decade. In 2017 he joined Oxford Risk to lead the development of behavioral decision support software to help people make the best possible financial decisions.
Greg holds a PhD in Behavioural Decision Theory from Cambridge; he has held academic affiliations at UCL, Imperial College, and Oxford; and is author of Behavioral Investment Management. Greg is also Chair of Sound and Music, the UK's national charity for new music, and the creator of Open Outcry, a 'reality opera' premiered in London in 2012, creating live performance from a functioning trading floor.
We invited Greg to have a conversation about COVID-19 because of his very academic view of how our financial decisions are made in the real world. We found his insights to be invaluable as we discussed the importance of using NOW as the time to build resistance for the next crisis – it's only a matter of time.
We discussed how to use Odysseus contracts to ensure we make decisions in a "cold" state that will bind us to behaviors in "hot" states. And one of the more provocative comments, especially coming from a financial guy, was how our world would benefit from giving the "fetish of optimization."
You'll want to check it out.
© 2020 Behavioral Grooves
Podcast: Play in new window | Download
AIRDATE: April 28, 2020

EPISODE 140

Podcast: Play in new window | Download
Covid-19 Crisis: Greg Davies, PhD on the Fetish of Optimization
Featured Guest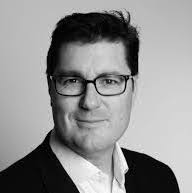 Greg Davies, PhD