Caroline Webb: Having a Good Day
Caroline Webb is an overachiever. Oxford, Cambridge, Levy Economics Institute, McKinsey & Associates, Carnegie Hall performer, Davos World Economic Forum speaker. It's an inspiring list of accomplishments. Even with all of those remarkable feats, our discussion focused on Caroline as the author of How to Have a Good Day, a terrific how-to guide that has been published in more than 60 countries.
In our discussion, we covered how the book is written – with lots of juicy details in the narrative supported by end-of-chapter bullet points – and how critical that format is to the way the reader comprehends it. Frankly, the format makes it easy to read and to grasp and to put into action. It's written in a very purposeful manner and it pays off: the author's effort translates into the reader's ease of application.
A central theme to the book is the Personal Why. Caroline discussed with Kurt and Tim how important it is to set up your personal WHY for work so that your daily efforts have meaning. Caroline gave great examples of how we can find our personal WHY in virtually every job. We talked about why it's important to have a Devil's Advocate in your life to question and challenge from time to time. The Devil's Advocate can help keep our deliberate (a.k.a. System 2) thinking engaged, so we don't rely on our low-calorie automatic (a.k.a. System 1) thinking all the time.
Caroline comes from a long line of musicians but rarely has a chance to talk about that history, so we found it extra fun to engage her in a romp down Music Lane. She admitted that one of her most common interview questions is spurred by her comments in the book about using Donna Summer's "I Feel Love" as a priming mechanism. But reminded us that's just ONE song!  In fact, she has dozens of different priming soundtracks for different effects and different situations. We even brought our priming discussion back to socks. Go figure. The musical discussion went off in the direction of piano at an early age and even a baccalaureate in music and ending up with a chat about the Cecilia Chorus and performing regularly at Carnegie Hall, right in her new hometown of New York City.
She shared with us how she took an economics course in secondary school and was tricked into liking it because the professor made it more of a course on human behavior, philosophy and politics than a course about supply and demand curves. The human behavior aspect of the course became more prevalent as she moved through her amazing career and was one of the many catalysts she experienced to write the book.
Across her career, Caroline has worked in a wide variety of corporate and governmental settings but in recent years, she's moved away from the heavy lifting of policy work. Today, most of her work focuses on individuals and she spoke to the joy she finds in working with all sorts of teams. Her focus on individual, specific goals gets reinforced regularly with feedback that getting clear on what you want to accomplish could be one of the most important things you can do in your life.
Once you have a clear design for what you want to accomplish, she encourages us to create daily hacks to make each day a good day. It's in the regular application of small tweaks that we find the days get better and add to the creation of a better life – at whatever situation you're in. And she's quick to admit to using her own advice.
We ended our discussion with an energetic dive into the peak-end effect. Fortunately, our memories are not digital video recorders that capture every single thing. We simply come away with the highlights – but which ones we remember can be influenced by how we process them. Even though not every moment in every day is wonderful, we can find things that we did well or worked well to add to our memories. "I remembered my umbrella today!" is a simple acknowledgment that can reinforce our good-day approach and positively impact our memories. We can also use the peak-end effect when ending a meeting with a short reflection on the one thing that went well during that meeting. Or end our workday with a reflection on what one thing worked well, didn't go haywire, or simply went as planned. And we could even end our day – before we sleep – with gratitude for our situation, whatever that may be. Personal gratitude is something Caroline does not want us to overlook.
It's worth noting that when we talked about How to Have a Good Day, Caroline said that it was the hardest project she's ever taken on. In fact, it is literally the result of her lifetime's worth of research and experience. She even admitted that she doesn't see another book – at least like this one – in her future. We agree that How to Have a Good Day is rich with wisdom beyond the bullet points and we recommend it to our listeners.
Podcast: Play in new window | Download
AIRDATE: October 30, 2018

EPISODE 33

Podcast: Play in new window | Download
Caroline Webb: Having a Good Day
Featured Guest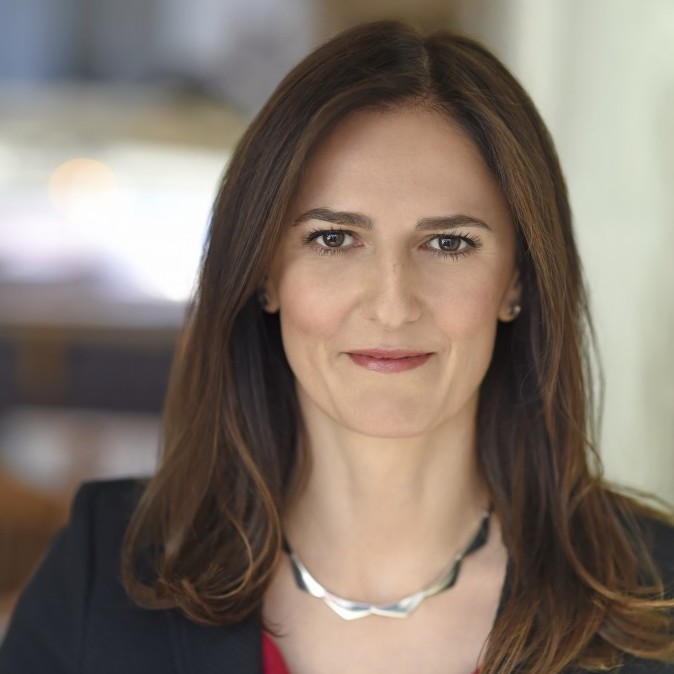 Caroline Webb
Featured Artists