Brian Ahearn: The Heart of Reciprocity
Brian Ahearn is the Chief Influence Officer at Influence People, LLC, and one of only 20 Cialdini Method Certified Trainers in the world. Brian's experience with Robert Cialdini's methods places him among the most experienced practitioners alive. It was a pleasure to speak with Brian and to gain some insight on applying the methods of ethical influence that Cialdini pioneered in his book, Influence with clients in the real world.
We hosted Brian in the Behavioral Grooves studio for our wide-ranging and in-depth conversation. It was a treat because we typically have our discussions via the web on Zoom or SquadCast, but Brian was able to meet us at the dining room table and it was terrific. As a result of being in the same room and sitting around the same table, our discussion on priming, influence and ethics was particularly personal and dynamic.
Brian began our conversation by outlining the six principles of influence: liking, reciprocity, authority, social proof or consensus, consistency, and scarcity, all of which were identified by Robert Cialdini in his first book.  We wandered into a great story about Cialdini's very humble personality, that Brian conveyed by way of a dinner meeting with the professor. (Note: Kurt and Tim experienced Cialdini's humility directly when we met up with the good professor in New York City, recently. Bob, as he urged us to call him, was as curious as a college freshman and solicited our thoughts on every topic we spoke about. Truly an inspiring and amazing guy.)
Brian shared his thoughts about Tom Hopkins work on "How to Master the Art of Selling" and the impact that the spoken word has on our beliefs. The 'what I say becomes what I believe' was an important reminder that words matter. And in Brian's case, words are just about everything when it comes to the world of ethical influence. This became clear when he spoke about how he trains insurance salespeople to use primes with their customers when pitching technology. The technology actually helps keep the drivers safer and provides more reliable data to the insurance agencies. Brian trains the agents to say, "…this technology works really well for good drivers like you." We're all for being safer on the road.
Of course, we spent a fair amount of our conversation on the subtlety and power of primes. Fortunately, Brian took our musical bait and spoke to how he uses musical playlists to create and deliver his own personal primes. We were happy to hear that he's created playlists that focus on titles or themes with the words 'moment' or 'time' in them. And it's evidence that he takes his own medicine when it comes to the advice he shares with his clients. He's using music to prime himself and others before meetings! We are always impressed with people, like many of our other guests, who apply these principles to their own lives.
The priming discussion included a great story about how he used reciprocity to engage his daughter in doing some extra chores around the house. Rather than making his request quid pro quo, Brian decided to preempt the request with a raise to her allowance. After the new, upgraded allowance was in place, Brian's request was met with immediate support. Kurt and Tim have recollections of childhood chores compressed with bad feelings – and they linger long into adulthood. As children, we never experienced enthusiasm over chores or things we were asked to do, in part because of the ways those requests were made.
Brian concluded our conversation with three tips about the most impactful tools from the principles of persuasion. They are:
Liking. The focus with liking needs to be on ME figuring out how to like YOU, not the other way around. The search for commonalities and the need to deliver compliments are on ME, not you.
Authority. While authority has many meanings, a core part of this principle is in being an authority on what you do. Be willing to share advice. Be a giver. Be an authority, don't just walk through your job with your eyes half closed.
Consistency. The biggest part of consistency is, of course, being consistent in your words and deeds. However, beneath the headline is the very powerful subtext of asking, not telling. Be strategic. Be inquisitive. And live up to the words you speak.
Our discussion with Brian gave us the opportunity to talk about both Coldplay and Frank Sinatra. With a playlist that wildly varied from a guy from Ohio, what is there not to like? And since Brian is from Ohio, the home of the Rock 'n Roll Hall of Fame, we decided to do a little grooving on it. So, Kurt and Tim discussed Rock 'n Roll Hall of Fame inductees and who, in our humble opinion, deserves to be nominated. Todd Rundgren was discussed as one of our nominees we'd like to see in the Rock 'n Roll Hall of Fame in 2019. (We also discussed Queen, but Queen was inducted into the Hall of Fame in 2001, ten years after Freddie Mercury died.) The impact that music has on our lives is nearly immeasurable and we're grateful to have the opportunity to listen to it, enjoy it, and chat about it.
Tee up a lively tune before you listen to this episode! We hope you enjoy our conversation with Brian Ahearn.
Subscribe at www.behavioralgrooves.com or learn more about Behavioral Grooves podcast and meetup.
Podcast: Play in new window | Download
AIRDATE: November 26, 2018

EPISODE 39

Podcast: Play in new window | Download
Brian Ahearn: The Heart of Reciprocity
Featured Guest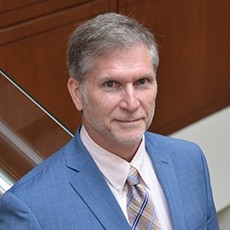 Brian Ahearn