Barry Ritholtz: How to Reduce Evolutionary Panic
In this special edition, we sat down with Barry Ritholtz, a Wall Street investment maven, host of the podcast Masters In Business, a regular contributor to Bloomberg TV, CNBC and The Street, as well as an author whose pieces appear in The Wall Street Journal, the Washington Post as well as his blog, The Big Picture.
To say that our conversation with Barry was unconventional is an understatement. We talked for well over an hour about the application of behavioral science in his investment firm, predicting market downturns, Steely Dan, behavioral science researchers, great investors throughout history and personal anecdotes… all of which were as entertaining as they were insightful.
This episode strays from our regular format by including our grooving commentaries as we go through the interview. In other words, we talk about the concepts that our guest brings up as interludes to the live discussion with him.
Barry lets us know – right off the bat – that he is not your average Wall Street investment-firm guy. He is insightful and data-driven. He noted one of his earliest influences was Jack Schwager, author of Market Sense and Nonsense. Schwager's data-driven position was instantly appealing to Barry. Then Tom Gilovich, PhD brought research into Barry's purview and fueled a deeper dive into behavioral science. Tom is known for his work on biases and heuristics as well as the enlightening research he contributed to on the hot-hand fallacy, which has recently been challenged.
In Barry's career, he became aware of small differences in his coworker's approaches making big differences to their results. It was the Dunning-Kruger Effect, a common cognitive bias in which people of low ability mistakenly assess their cognitive skill as greater than it is. We've all had the experience of hearing a friend make grand predictions about something we're pretty sure they know nearly nothing about.
Barry was also impressed by the research-based Fama-French model and how it addresses three critical basics of investing using data. The model uses three factors to describe stock returns:  1. Market risk.  2. Small company stocks tend to provide better returns than larger company stocks. 2. High book-to-market companies perform better than low book-to-market companies.
Barry also noted how he has been influenced by Ray Dalio, author and investor, and how much Barry's science-based college education helped him appreciate and focus his investment approach by using data.
Our musical discussion began with Steely Dan and headed into Steely Dan's co-founder's first solo effort, The Nightfly. Donald Fagen recorded and produced The Nightfly in 1982 with audiophile-perfect recording techniques.  We also discussed Barry's quest to discover the Greatest American Band and the constraints he put on the title. Without constraints, we lack focus, he says, so eligibility required that each band be (a) American born and (b) a band, not an individual with a back-up band.
If you like listening to this episode and the way we edited our conversation with Barry, send us a note! We'd love to hear what you think.
Link to Behavioral Grooves: https://behavioralgrooves.podbean.com/.
Podcast: Play in new window | Download
AIRDATE: January 6, 2019

EPISODE 47

Podcast: Play in new window | Download
Barry Ritholtz: How to Reduce Evolutionary Panic
Featured Guest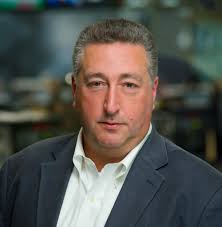 Barry Ritholtz