Amit Sood: The Ultimate Happiness Doctor
Looking for a simple 5-step plan to be happier? Our guest has one.
Amit Sood, PhD is an author and physician at the world-renowned Mayo Clinic, in Rochester, Minnesota. He specializes in pediatrics, internal medicine and oncology and he also maintains certificates in acupressure, yoga and reiki. His books include two particularly relevant volumes that formed the basis of our discussion: The Guide to Stress-Free Living and Handbook for Happiness. He's a remarkably well-rounded and humble healthcare practitioner as well as a highly productive author.  It's clear from talking with him that he cares deeply about his patients and the quality of his work. His passion was inspirational for us and we hope you have the same experience.
Our conversation focused on the topic of happiness: things we do to increase it and things we do to reduce it.  Amit shared some fascinating insights into specific things that we can do to increase our happiness and we were glad to speak with him.
In the grooving session, Kurt and Tim wove these insights into a broader fabric of the environment we're in when we go to work.  Specifically, we addressed how different types of interactions – contentious, transactional or affiliative – influence our happiness and our productivity in the office.  We also deliberated the human condition's increasing need for responsiveness and how our patience for what we consider a socially-acceptable wait time is growing shorter.
Finally, Kurt and Tim discussed the importance of intentionality that Amit believes is foundational to living a happy life, which acted as a springboard for Kurt to ask, "What song would you have wanted to write?" That question quickly got our brains into some miraculous and happy dreaming.
We hope you enjoy our discussion with Amit Sood and, if you do, please leave us a very brief review on your favorite listening app.
Podcast: Play in new window | Download
AIRDATE: March 31, 2019

EPISODE 61

Podcast: Play in new window | Download
Amit Sood: The Ultimate Happiness Doctor
Featured Guest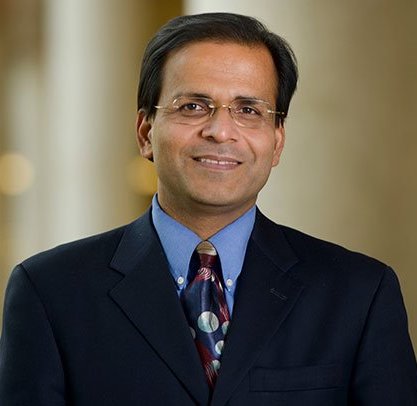 Amit Sood
Featured Artists